A Polymer Process Engineering & Training Company Home of the CRD Mixing Screws
Software
The ITXtrude© program is a simulation package incorporated into session 7 of ITX©.
ITXtrude©, allows students to determine important parameters of the extrusion process, such as shear rate, solids conveying rate, melting rate, drag and pressure flow rate, and characteristics curves (see image 1 below). A user friendly, point-and-click approach allows the user to apply this information to actual extrusion operations and to make sophisticated calculations without having to struggle through complex equations. The screen for the characteristic curves actually shows an animation of a rotating screw, while also graphically showing the output versus pressure curves for the extruder and the die (see images 2 and 3 below).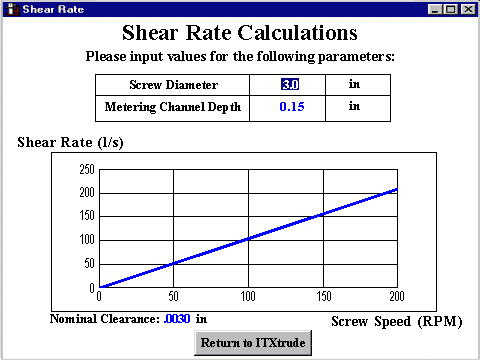 Image 1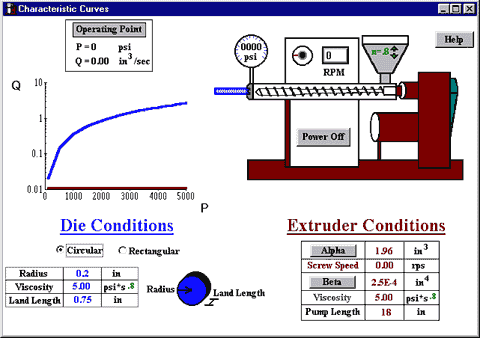 Image 2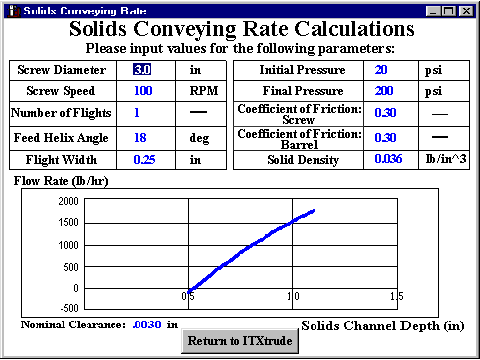 Image 3
Prices are subject to change without prior notification. Shipping and handling is not included in the quoted prices.