A Polymer Process Engineering & Training Company Home of the CRD Mixing Screws
Patented Mixing Devices for the Polymer and Food Processing Industries
Customizing Mixing Sections to Solve Your Mixing Requirements
These devices were designed to create efficient dispersive and distributive mixing by producing elongational-type flows. This was achieved using analytical, numerical, experimental techniques and "in-process" experience. There is great deal of engineering into each one of these devices to assure an optimal level of mixing. One of the unique attributes of these devices is that they can be modified for specific processing conditions, material properties, and level of mixing desired. With these devices your product homogeneity is improved to increase final quality, performance and aesthetics.
For more information or purchasing click the image or header
The MBP design is a novel, quick and cost effective way of enhancing mixing in your extruder. It substitutes the standard breaker plate found at the end of the extruder. The design of the MBP can be modified to give stronger dispersive or distributive mixing depending on the material being processed and the processing conditions. The MBP can be made with parallel, circular or radial slots. If you are looking to add additional mixing to your process, the MBP is the easiest method.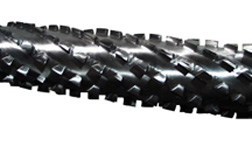 The CRD mixer is a revolutionary new design unique in its ability to provide dispersive and distributive mixing with low pressure loss or even pressure gains. The CRD generates elongational flows, which provides the most efficient mixing. Several different CRD geometries exist depending on the level of dispersive or distributive mixing that is needed. This device has been well received since its introduction one year ago with well over 50 now being used for various processes.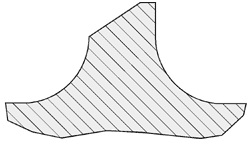 The CRD barrier screw combines the advantages of conventional barrier screws with the outstanding mixing characteristics of the CRD mixer. The barrier flight in the CRD barrier screw is designed to create elongational flow as the plastic melt is forced over the barrier flight. This results in better dispersive mixing, reduced viscous dissipation, and lower melt temperatures.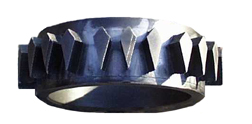 The EPM mixer comes as a stand alone ring or can be added to other mixing devices to provide excellent distributive and dispersive mixing. Similar to the other devices listed here, elongational flows are generated to provide for optimal mixing conditions.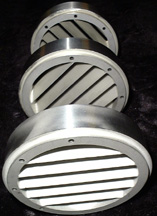 The DDSM static mixer is revolutionary in its ability to provide efficient and effective dispersive mixing while also providing distributive mixing. The DDSM generates continual elongational flows which are rarely seen in other static mixers. Similar to the Mixing Breaker Plate, the number and shape of mixing wedges, contraction and gap size can be modified for your specific process, material and mixing needs. The DDSM has a unique modular design for easy assembly, dis-assembly and cleaning. Click here for more information.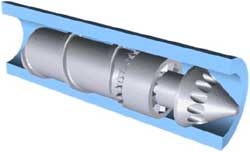 A convenient method to improve the mixing capability of the plasticating unit of an IMM is to design the non-return valve (NRV) such that it has mixing capability. Such a dual-purpose NRV allows an increase in mixing capability without affecting the melting and conveying capability of the plasticating unit. This paper will describe a NRV mixer based on the CRD mixing technology developed for single screw extruders.